SGN GROUP – THE BEST HOME FOR GROWTH AND DEVELOPMENT
Since 1933, the dream of the Nieminen family has been to create a group that would be the best home for companies to grow and develop. Our operations have been based on strong values from the very beginning, as well as the will to create the best possible growth platform for both people and Finnish companies.
Even today, SGN Group's values are strongly based on the values of the Nieminen family: entrepreneurship, courage, passion, caring and trust. These values are reflected in various ways in the Group's
operations and principles.
The core of SGN Group's business is to create added value for its own brands as well as the well-known international brands it represents. Our experience in importing top global brands is particularly strong, and we are a trusted partner for a network of more than 500 entrepreneur-driven resellers and partners. In addition, we own several well-known brands from a variety of different business sectors.
We have created an environment within the Group that helps both employees as well as old and new businesses reach their full potential. With this recipe, SGN Group has managed to create numerous Finnish business success stories.
We want to stay at the heart of entrepreneurship in the future and provide new businesses with a growth platform and the opportunity to develop their business towards international success.
Sam Nieminen, owner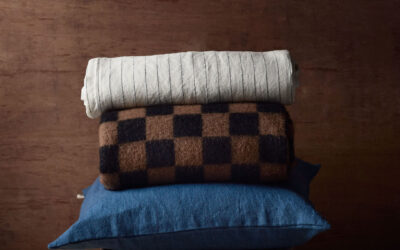 Nähdään osastollamme, jonka löydät pääkäytävän varrelta kohdasta: 6d48.
Peter Söderholm, Kessu Oy`s long-term CEO, will retire from 1st August 2022 onwards. The Deputy CEO, Manu Laari, has been appointed the new CEO of Kessu Oy on 1st August 2022. " I would like to thank all the Kessu employees, our customers and partners for our years...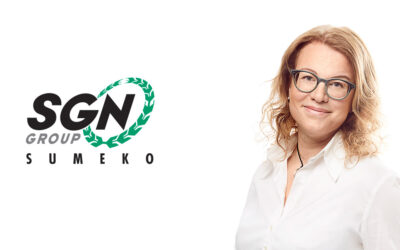 Commercial Director Lotta Sandström-Peltonen is appointed as Commercial Director of Sumeko Oy on 1 May 2021. She will be responsible for the operational activities of Sumeko Oy and motorsports business area cooperation with Russian subsidiary OOO Sumeko. Lotta...
SGN GROUP IN SOCIAL MEDIA
"The best thing about my work is its versatility. I am involved in the board discussions as well as supporting business in their concrete business development activities. As a family company, SGN Group offers a unique environment to work together with true industry professionals."
– Mika Virtanen, Group Development Director, SGN Group Oy
"Best thing in my work is all the people I meet."
– Lars Palmgren, Managing Director, Team Sportia Ab Ruotsi
"The best part of my job is the opportunity to combine hobbies with work. I am supporting our clients to find ways to improve their business. At SGN Group, it has been easy to combine my own interests and skills together with a meaningful work."
– Juuso Mustajoki, product manager of intelligent farming, Agritek Oy
"Joining SGN Group has brought us needed skills and competences to develop our business further without forgetting to the importance to have fun."
– Riina Pulkkinen, Head Designer, Metsola Lifestyle Oy
CONTACT US
Postal and visiting address
SGN Group
Juurakkokuja 4, 01510 Vantaa
Warehouse visiting address
Juurakkotie 4, 01510 Vantaa